Ag Education Students Attend LSE's at SCC-Beatrice
LEWISTON FFA COMPLETES AT DISTRICT CONTESTS
The Lewiston FFA Chapter had a fine showing at the District 1 FFA Leadership Skills Events on January 27, 2015. The competition was held at the SCC-Beatrice campus. There are 15 Southeast Nebraska schools in the District. The contests were State Qualifying events for the April 8-10th, 2015 Nebraska FFA Contests in Lincoln. The top two teams or individuals qualify for state. The top three team members or individual received medals. Thirteen contests were conducted.
The Lewiston Ag Demonstration team of Cari Howell, Brooke Wehrbein, Ryan Husa and Dalton Anderson brought home the championship and a purple ribbon. Their topic was, "Problem Birth in Cattle".
In Creed Speaking, Megan Wehrbein earned a 4th place blue ribbon and Miah Fulton earned a red ribbon.
Dalton Anderson qualified for state with his 2nd place purple in Cooperative Speaking. Skyler Salts earned a 4th place blue in Natural Resources Speaking.
Sophomore Cari Howell placed 2nd in Junior Public Speaking and qualified for state. She received a purple ribbon.
Junior High students Dana Christen and Reesa Wilcox qualified for state with 1st and 2nd purple ribbons in AG Literacy Speaking. Dana spoke on the "Beef Industry" and Reesa's topic was on, "GMO's".
Eighth grader Logan Anderson placed 3rd and received a blue ribbon on his "Dairy Industry" topic.
In the Job Interview competition seniors Brooke Wehrbein and Tyler Keyes received blue ribbons and Trevor Husa earned a red.
The Junior High Ag Quiz Bowl Team of Treyton Hippen, Dana Christen, Ryan Hunt, Reesa Wilcox and Logan Anderson won the championship and will go to Lincoln.
The Lewiston FFA thanks all the individuals who helped prep the agriculture education students.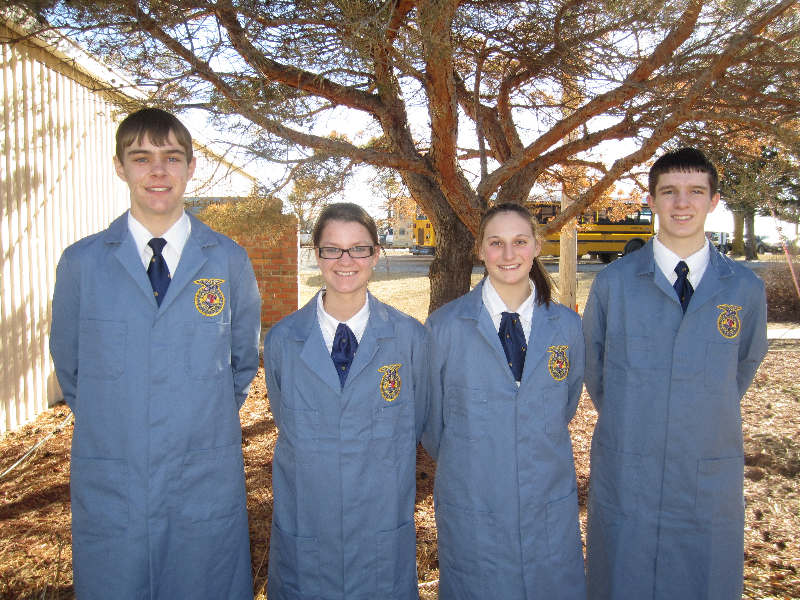 Photo 1- District Champion Ag Demonstration Team: Ryan Husa, Cari Howell, Brooke Werhbien, and Dalton Anderson State Qualifer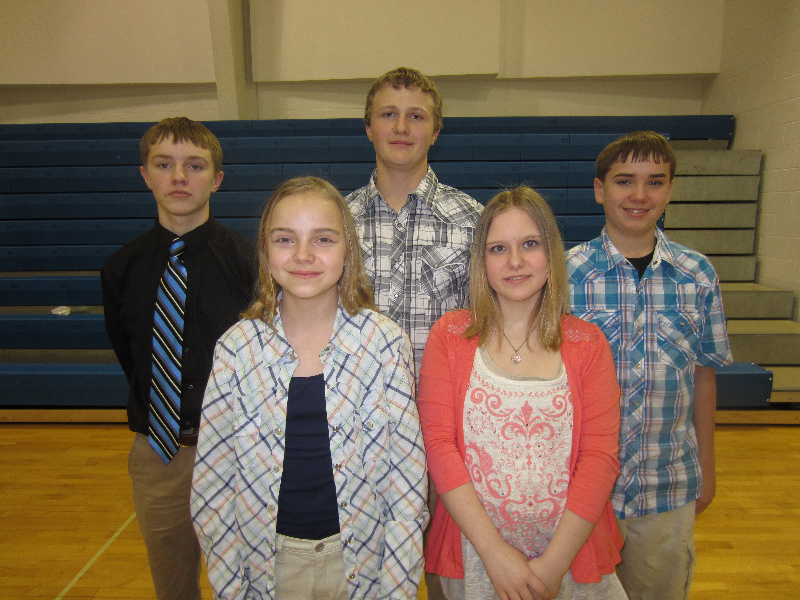 Photo 2 - District Champion Junior High Ag Quiz Bowl Team: Back row-Logan Anderson, Ryan Hunt, Treyton Hippen and front row-Dana Christen and Reesa Wilcox State Qualifer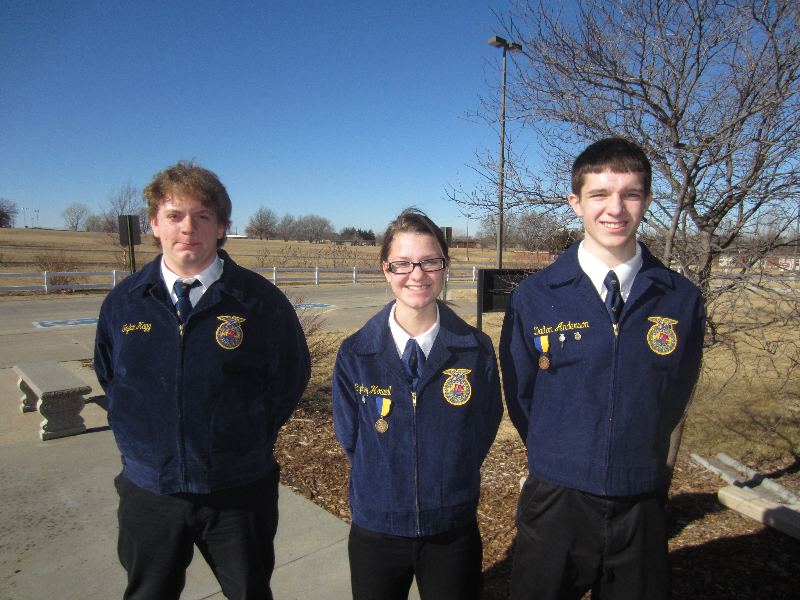 Photo 3- (L to R) Skyler Salts: 4th place blue in Natural Resources Speaking; Cari Howell: purple, 2nd place in Junior Public Speaking and State Qualifer; Dalton Anderson: purple, 2nd place in Cooperative Speaking and State Qualifer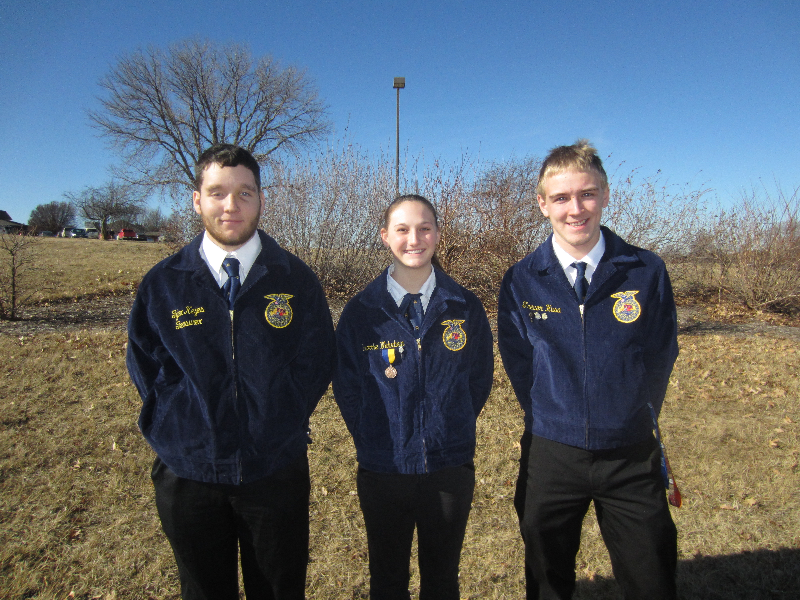 Job Interview Participants - (l to r) Tyler Keyes, Brooke Wehrbein, Trevor Husa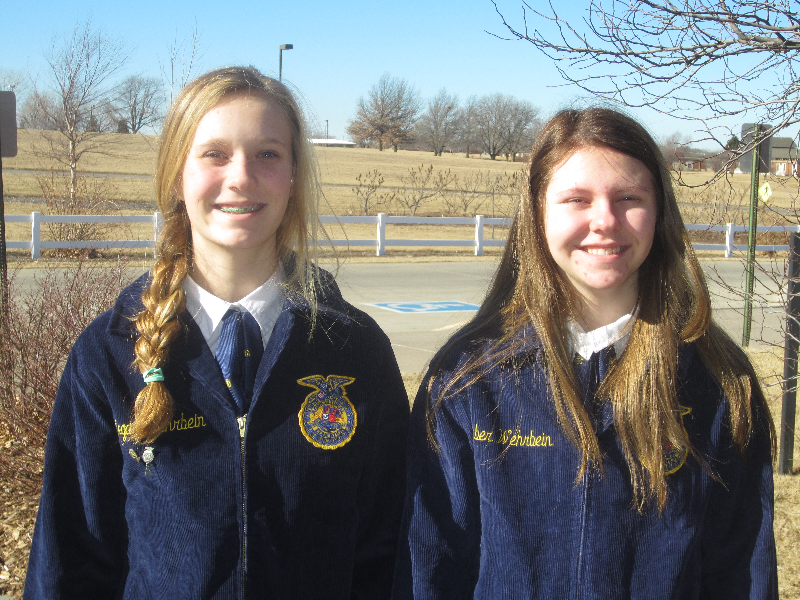 Creed Speaking Participants - (l to r) Megan Wehrbein and Miah Fulton