Working...

Kristin Meybrunn Signs with SCC Storm Basketball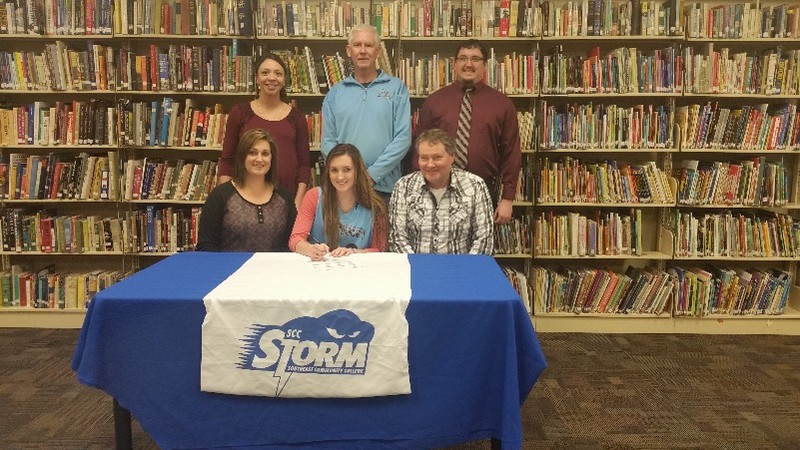 Kristin Meybrunn (seated middle), parents by her side, Jon and Cristi Meybrunn, (top left to right) Michelle Weyer - Lewiston girls head basketball coach, Lynn Schlake - SCC head women's basketball coach, Alex Callan - Lewiston assistant girls basketball coach
Kristin Meybrunn, a senior at Lewiston Consolidated Schools, has signed a letter of intent to play basketball at Southeast Community College Beatrice this fall.
Kristin is the daughter of Jon and Cristi Meybrunn.
Kristin played for the Lady Tigers two seasons and led statistically in several categories. Kristin earned multiple area awards including MUDECAS Honorable Mention and Pioneer Conference Honorable Mention.